Endorsements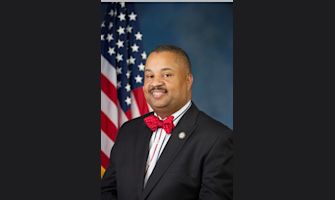 Congressman
---
"
We need Dr. Sonja Brookins elected to Soil and Water Conservation, District 4. Having been raised in a family of public servants, putting others' needs above my own is how I was raised. Making sure the people who elected me can reach me, and talk to me about issues impacting their day to day lives. As a current Member of Congress I am a tireless fighter who is dedicated to advocating for a better future for all, as well as the generations that will follow. I hail from New Jersey, but have roots back to Hillsborough County. My wife Beatrice was born in Tampa. I know that Dr. Sonja Brookins possesses these same qualities I spoke of. I've seen her work in the Community for years. We need more authentic public servants who will fight for all. Dr. Sonja Brookins is that leader!!! I have known Dr. Sonja Brookins for over 20 years and there is no doubt in my mind that she will raise the bar and exceed all of your expectations. We need our land and water protected now more than ever! She is the right person to be your voice! On November 3, 2020, complete your ENTIRE ballot, and vote for Sonja P. Brookins for Soil and Water Conservation, District 4. This is Congressman Donald M. Payne Jr, U.S. Representative, Democrat representing New Jersey's 10th Congressional District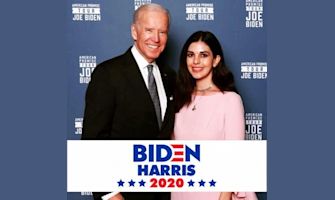 Plastic Surgeon
---
"
I am extremely elated and proud to endorse Sonja Brookins for Soil and Water Conservation District 4. Sonja has years of experience in healthcare and education. She will bring about much needed reform and change in this position with a focus on marginalized communities. Environmental injustices have been occurring for many years amongst these communities and it's time that we have real leadership to bring about true reform.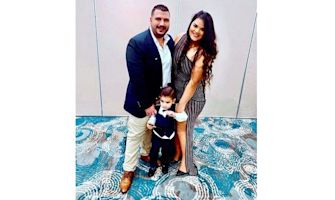 Entrepreneur
Fady George
---
"
Sonja would be an asset to Soil and Water Conservation, she supports small businesses and vendors. She believes in community and would advocate for diversity on all platforms. I support and endorse this candidate for the position of Soil and Water 100%.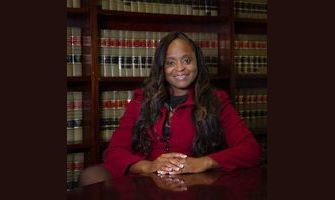 Attorney for Orlando Property Appraiser
Starr Brookins
---
"
Having been on the campaign trail before, it is a sacrifice to your well being, your sanity, and your family. It is also beyoooood exhausting. It is a rarity to come across genuine and authentic individuals interested in making our world better for ALL of us who take on that privilege of pressure and run for office. Thank you for all of the support that you have showered upon Sonja Brookins. I can assure you that she is running for office for all of the right reasons, and she will never shy away from advocating for what is right. She is not running for office out of boredom. Nor is she interested in just putting her name on the ballot to see what happens. She has been grinding, non-stop to spread the word about her candidacy and environmental justice. Sonja Brookins, thank you for running for office and being the change that you want to see. Please help us spread the word about her candidacy. Share a post to your family and social media friends; text all of your contacts in your phone; email all of your colleagues; help the Democractic Progressive Caucus of Tampa Bay & the Democractic Party here in Hillsborough County by delivering literature bags to spread the word that she's the only Democrat in this race; donate at sonjabrookins.vote so we get some signage and ads; and, most importantly, VOTE. Sonja is not running to represent just democrats. She wants to represent ALL of us - conservatives, libertarians (like me), independents, NPA's, green party members, etc. Cast your ballot for the candidate who truly cares, and who is energized about making a difference! Nothing changes if nothing changes. This is YOUR opportunity to effectuate change.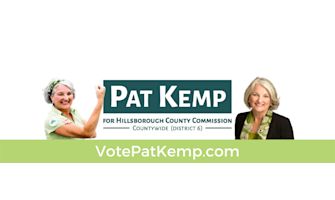 Hillsborough County Commissioner D-6
Patricia "Pat" Kemp
---
"
Proudly endorsed on issues of environmental justice and conservation within communities.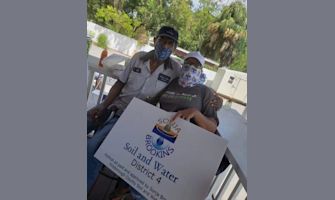 Community Leader/Electrician
Mr. Ed Alkins
---
"
"Changing the narrative"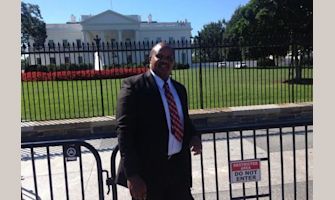 Director/Chief Surgeon
Dr. Sam Kiwesa of Arusha Nkoarange Hospital
---
"
I am endorsing Dr. Sonja Brookins for Soil and Water Conservation. She proved herself to be an excellent leader during her work in East Africa and is a solution driven advocate for the people of Africa. My stamp of approval is warranted for her candidacy. Namthibitisha Dr. Sonja Brookins kwenye uhifadhi wa maji na udongo. Alithibitisha kuwa kiongozi imara na shupavu alipokuwa akifanya kazi za kujitolea Tanzania, Africa Mashariki. Hii inatokana na nia yake ya dhati na amethibitisha kuwa jawabu kwa matatizo ya Afrika. Muhuri wangu wa idhini unastahiki kugombea. Sam Kiwesa MD Mkurugenzi na Daktari bingwa wa upasuaji wa mifupa - Nkoaranga Lutheran Hospital - Arusha Tanzania.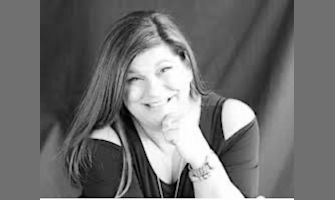 President of Women Chiropractors
Dr. Rosemary Batanjski
---
"
Rosa Parks once said "Memories of our lives, of our works and our deals will continue in others." Dr. Sonja Brookins has dedicated her life to helping others. Over the past few years I've had the opportunity to learn about her resilience, dedication and commitment to her community and her passion of helping and serving others, especially women. From her humble roots to becoming a nurse, educator, community leader and chiropractor, she has created an incredible legacy. One of hope and commitment to her community and is one fine leader. I call upon all our colleagues and healthcare professionals to stand with Dr. Sonja Brookins as she advocates for change and excellence as she breaks yet another glass ceiling in politics.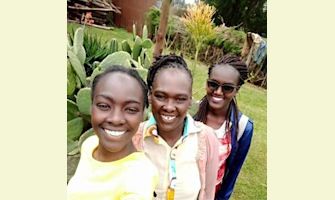 Entrepreneur
Carolyn Chebii
---
"
Dr. Sonja Brookins, you are a perfect candidate for Soil and Water Conservation. I hereby endorse you. When I received that call while you were in Nairobi and I couldn't meet you, I knew you are a great person. You have a big heart and you reach out to people. Your profile explains all by what you have done for your community in Tampa, Florida. I know if we could have met, we could have discussed so much and who knows, something new could have been born. I love your resilience and wish you the best in this.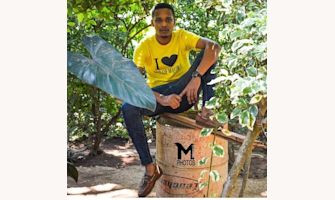 Entrepreneur (Tour Operator of Tushia Safaris Tanzania)
Malaki Thompson
---
"
There is a big difference between being a ruler and being a leader. I highly recommend and endorse Dr. Sonja Brookins for Soil and Water as a candidate and a good leader. I can confirm that, the time she came to Africa as a volunteer with Cross-Cultural Solution Organization, no payment was received, but she was working to serve the community and help the people of Africa (in my country of Tanzania). This is great love and spirit for serving people. Leadership is all about serving the people and make sure they live in good conditions. She can be a good leader of conserving water and soil. I know her favorite flower (Bird of Paradise) and I know she will convince the people to plant and build community gardens in their homes. I guarantee a stamp of approval on her candidacy. Kuna tofauti kubwa kati ya kuwa mtawala na kuwa kiongozi. Ninampendekeza sana Dakteri Sonja Brookins kama mgombea wa kutunza Udongo na Maji, kama kiongozi mzuri. Ninaweza kudhibitisha hili kwamba, wakati alipokuja Afrika kwa kazi ya kujitolea na shirika la CCS, hakuwa analipwa malipo yoyote lakini alikuwa akifanya kazi ya kuhudumia jamii na pia kusaidia watu wa nchi yangu Tanzania huu ni upendo mkubwa na pia ana roho ya kusaidia watu. Uongozi ni kuwahudumia watu na kuhakikisha watu wanaishi katika hali nzuri na kupata kilicho bora. Anaweza kuwa kiogozi mzuri wa uhifadhi wa maji na udongo, kutokana kile alichonacho ndani yake, Moyo wa upendo wa kuhudumia watu. Mimi, Thompson Muongoza watalii ninamuunga mkono Sonja kwa asilimia 100% achaguliwe katika nafasi hii.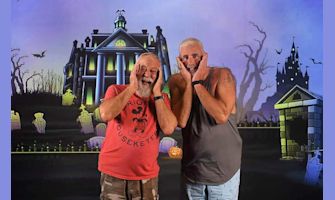 Licensed Practical Nurse
Wm Jeffries
---
"
I went to Nursing School with Dr. Sonja and couldn't agree more! This lady is cut out to be a LEADER so please cast your vote her. An advocate and friend of the LGBTQ community.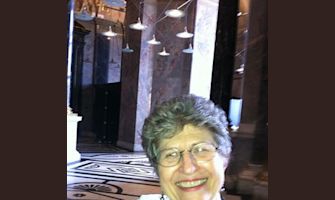 Entrepreneur of Darin Career Services Inc.
Nancy Siegel
---
"
I know Sonja personally. She has a solid education in science and a lifetime of experience in community work. I voted for her and believe she is the best candidate who will fight for soil and water conservation.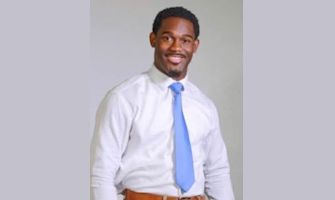 Pastor Elvis Piggott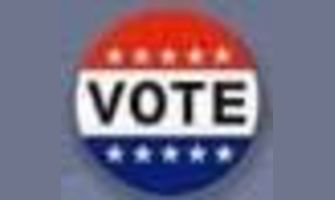 Hillsborough County Tampa Bay for Change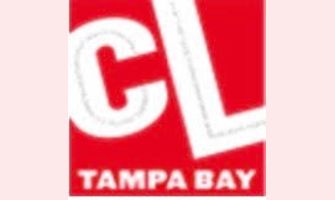 Creative Loafing
---
"
Dr. Brookins is running on a compelling platform that prioritizes environmental justice, and achieving as much by, in part, addressing the disproportionate impact that environmental injustices have on marginalized populations. Brookins' priorities include ensuring access to safe, clean water for all; supporting local growth and agriculture; and developing eco-friendly solutions that promote social and economic welfare as well as protect natural resources. Brookins has a robust vision for the county, and possesses a wide range of skills from her personal and professional background in healthcare, community advocacy, management, and education. She would bring a valuable skill-set to the Hillsborough Soil and Water Commission.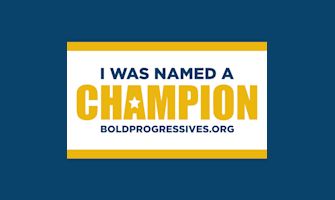 Political organization
---
"
The Progressive Change Campaign Committee is thrilled to name you a 2020 Champion.