TRANSPARENT, DRIVEN, AND PASSIONATE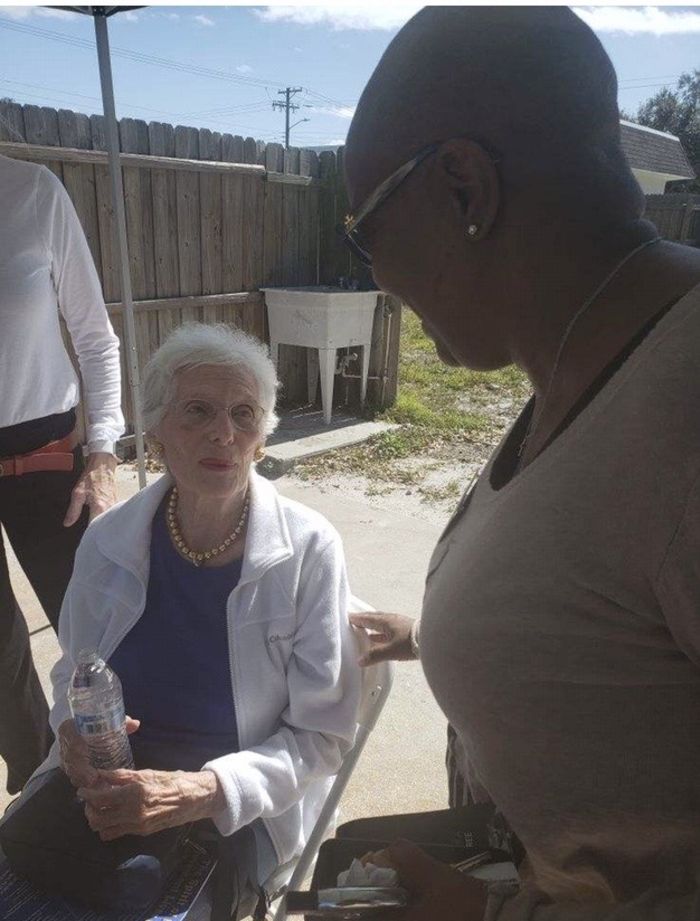 Dr. Brookins is a proud Tampa native. She is a product of Hillsborough County Public Schools and is an active alumni of Chamberlain High School where she participated as a 4-H student. She attended Essie Livington Childcare, Jackson Heights Elementary, Palm River Elementary, Young Middle, and Buchanan Jr High as a young child. She volunteers with the Legacy Alliance for her high school to assist with clean up efforts within the agricultural department. Being raised by a single mother, with the assistance of supportive grandparents, she learned the value of education early in life. She worked full time to propel herself through her college program and became the first member of her family to graduate from a university. Dr. Brookins is a graduate from Texas Chiropractic College. She has a Certificate in Nursing, a Bachelor of Science in Varying Exceptionalities with a minor in Economics from Austin Peay State University (TN), and a Master of Education in Counseling from Prairie View A&M (TX).
She has served as an Executive Director over Emergency Shelters for domestic violence victims where she implemented an in shelter (charter) school for the children with a focus on science and mathematics utilizing several grants. During her teaching career she taught at Cypress Fairbanks ISD (hospital-bound), Behavioral Adaptive Center, Blake High, Wharton High, Franklin Middle (SAL), North Tampa Alternative, Lee County ISD, USF (Upward Bound), Pasco- Hernando State and Hillsborough Community, while serving as a Classroom Union Representative (HCTA) and delegate. She has traveled to various countries while collabosourcing with environmental activists and healthcare personnel in her quest for a balanced eco-health system in relation to pollution and toxic agents within communities. Dr. Sonja Brookins wrote family oriented articles related to military life as a military spouse while in Mainz, Germany. She has been stationed in Ft. Campbell, KY, Hinesville, GA and Houston, TX. After returning to her homebase, she took an interest in restorative photography and writing. Dr. Brookins is currently working on the Civilian Conservation Corps Initiative to provide gainful employment to unemployed and underemployed citizens of the United States through the performance of useful public works, and for other purposes. Dr. Brookins is also a Board of Director for the implementation of the PBC Environmental Caucus. She was recently appointed to the Healthcare Advisory Board by Hillsborough County Commissioners. Sonja is involved with the Fellowhip with the Florida Coordinated Campaign for Joe Biden. As a student for Toastmasters Speechcraft, her goal is to participate on a TEDx platform. She is under a mentorship training with the Trailblazers of New York for her political aspiration.
She is known to tackle and advocate for issues such as education, healthcare and environmental injustices. She is an involved mother of 2 (Shanice and Starr) and a grandmother of four (Ari, Jason, Mariah and Rae).